Hellen Chen's Love Seminar
Taiwan – Click HERE for exact dates
Los Angeles – Click HERE for exact dates

Singapore – June 21st, 2014

Saturday June 21stth, 2014

How to Get Love?
How to Be Loved?

Love Seminar in Singapore by
Bestselling Author & Relationship Master


Hellen Chen

 

 

"Hellen Chen's Love Seminar is a must for Singles who are looking for love…"

 

"…helps career professionals resolve marriage problems"

 

"…brings fresh new look on marriage in the modern world"

 
Learn the vital lessons of LOVE:
• How to FIND your perfect match without endless search?

• How to get your Spouse to LOVE you the way you want?• How to CHARM and get his/her attention on you?• How to RAISE children who will listen and understand you?

• How to get the support you want from your partner?

• How to be successful in Career without Sacrificing Love & Family?
Event: Hellen Chen's Love Seminar: How to Find Your PERFECT Match & How to Have a HAPPY Marriage
(For SINGLES and MARRIED Men and Women)
Date: June 21st Saturday


Seminar Time: 2:00PM-5:00PM


Doors Open: 1:30PM 

(Workshop will start on time, please arrive early)

Location: Rendezvous Grand Hotel 9 Bras Basah Road, Singapore 189559

Cost: $599 SGD
Couples: 2x$550 SGD

 
 Who should attend this love seminar?
1. Successful Working professionals
(a) who have spent lots of time working at their job but could not find the right person of similar caliber/goals to settle down with.
(b) who are married but would like to improve their relationships despite an extremely busy work life!
2. You have a special person in your life (married or not)  but you are running into some problematic issues.
Note: Even if you are attending without your significant other, you can still influence the direction of your relationship! So do not give up on attending if your partner is not coming with you!
3. Divorced individuals – regardless of your age group, we will show you how to find the right person in your life.

OR
Would you like to talk to someone regarding this seminar?
Call us at (65)3158 6741 or
Fill out the form below and someone will contact you
Past Love Seminar Events
"How to Find Your Perfect Match
& How to Have a Happy Marriage"
 by Bestselling Author, Marriage Expert and International Speaker
Hellen Chen
Success Stories from Attendees of All Walks of Life
"The seminar was such a blast! I'm so amazed to have learned so much from your speech."  – Joan H, Advertising Executive
"Because of certain factors which Hellen pointed out, I found that I have become not sensitive in relationships. This was great information – yes, it was what I needed!" – Kenneth G, Dentist 
"I wish I have attended this class 10 years ago." – Jimmy H, Computer Analyst  
"Inspiring! It is helping me to view the weak points in my relationships!" – Pat B, CEO 
"Today's seminar totally changed my viewpoint about marriage. I have been married for 23 years, and because of what I learned today, I know I can enjoy romance with my husband for the rest of my life!" – Megan H, Housewife and Mother of 3
"I like Hellen's way of teaching. She uses examples which I could understand. I learn how to love myself first and then find someone who can love me." – Helen W, MBA Graduate
"I finally got married. Thank you Ms Chen!" – Simon C, Education Supervisor
"I can attest today that because of Hellen, my marriage has improved tremendously and still improving after all these years! – Shirley L, Service Professional
"I really like what Hellen said about 'be honest.' If I am honest with myself, I can change!" – Victoria K, Sales Manager
"Because of this matchmaker, my life is complete with my better-half." –  Cecilia H, Management Executive
"This seminar shocked me! Amazing! I do not need a house, money etc to get married." – John Z,  Media Executive
"This workshop is BRAVO! I know now how I should improve my relationship with others. I take away a lot today – this workshop really impresses me!" – Alex W, Engineer
"In order to be married, you need to just DO and CREATE it!" – Shirley E, Aerospace Professional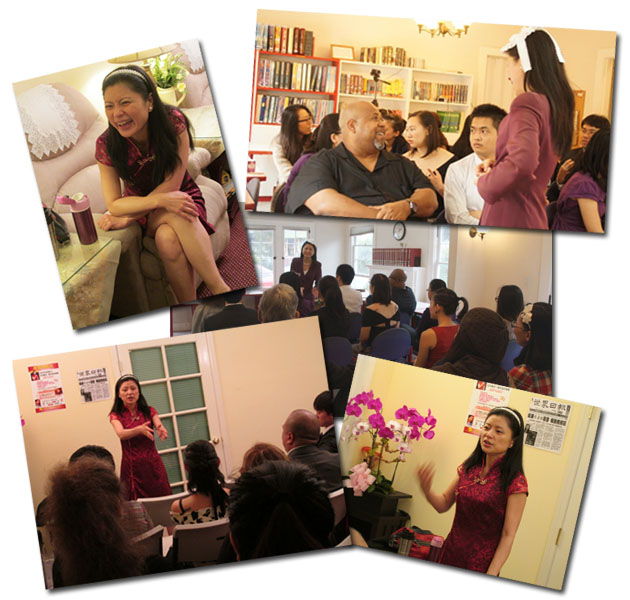 Join Us at this Life-Changing Love Seminar
 OR
Have questions on whether your situation can be improved by this seminar? 
Or would you like more details?
Or do you need travel arrangements?

Call us at (65)3158 6741 or fill in the form below:
(We will attempt to reach you either through email or by phone.)