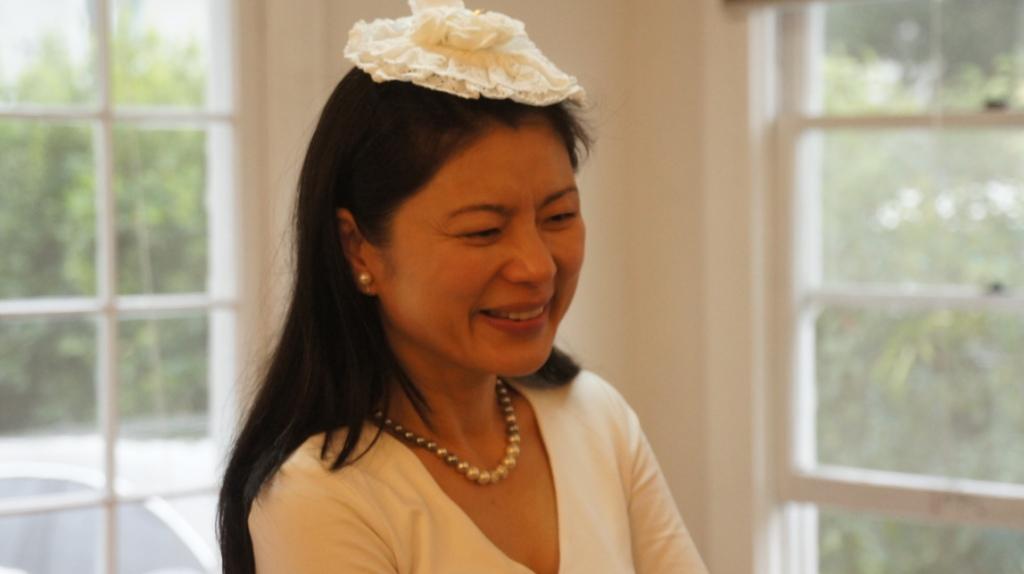 (Above: Family expert Hellen Chen addressing the topic of how to love your parents/spouse despite of who they are.)
As Mother's Day comes closer, some children and mothers may feel the dread of this day – as their experience of it has had been awkward and stressful.
Mother's Day is traditionally a day to celebrate the love of mothers but it could very well be a day for some sons and daughters to convey to their mother that though they would still provide her with a gift, a dinner and some flowers, they could not provide the honest love that is expected — truth be told, they do not actually feel they could honestly like their mother.
And if there are special words to express, the given Hallmark cards would 'say it perfectly' for them but if those words really are how they truly feel is a whole different question.
The WikiAnswers website even has an entry on Mother's Day. Other than describing how this day was celebrated by millions around the world, the entry ended with "Mother's day is only ignored by some people who do not have good relationship with their mom for one reason or the other."
So to keep up with tradition and the spirit of the special day, most daughters and sons would celebrate Mother's Day but is this simply a duty to perform?
What if your mother is not all that loving or caring – in your viewpoint – would you still send her a card which tells her how wonderful she is – because it is Mother's Day?
Renowned family expert and bestselling author Hellen Chen, who has been on over 200 interviews and publications sharing relationship and family advices in America, chimed in, "Many of us have had moments where we deeply dislike our parents. Maybe our parents were too negative. Maybe they were downright mean about our accomplishments or maybe they never care."
"Parents are not always right and they may not always love the child." Chen said, "Parents may feel obliged to provide for the child and the child will return the obligation when he or she gets older. But this action still does not mean there is love involved from both sides."
Chen said trying to force the relationship will turn the relationship into misery for both sides.
Indeed. Emilie C was a divorced mother whose only daughter had ended up in the custody of her ex-husband. Feeling that she had lost everything, she desperately wanted her daughter to feel close to her — to the point that her daughter started hating her. After counseled by Chen, Emilie discovered some hard truths.
"I actually did not love my daughter. She was the last fight I had wanted to win over my ex-husband." Emilie confessed.
The road back up from the bottom was a hard long road for Emilie. Chen counseled her for about 8 years and not only she later found her confidence in a new marriage but for the first time, she has also learned how to love her child – by ceasing to fight and simply letting her daughter to be herself.
From the viewpoint of a child, how does one communicate to an unchanging parent whose behavior is constantly creating rifts in the relationship?
Chen smiled, "Honesty plays a big part. Another part is to act yourself and be yourself. If you insist that your parent understand you, you will end up upset and disappointed. That is not necessarily their interest – to understand you."
Many experts have advised 'open communication' as the best way to heal a relationship, including that between a parent and a child. However, what about the heated arguments and make-wrongs that could ensue?
Chen said, "If people have bottled up their feelings too long, those outbursts are natural and they are temporary. But look, those arguments would be better than a lifetime of detachment, right? The relationship will have a chance to heal because of not keeping silent."
Chen's background has been a business management consultant to business and working professionals around the world. She has been lecturing on parenting and marriage issues due to discovering the tremendous need of hardworking professionals – many of whom would like to be closer to their parents or to their children or to their spouse — to learn how to mend their relationships at home.
Chen is a frequent guest on national and international radio and TV programs. Chen's works and interviews have appeared in over 15 countries and in 3 languages. Her book on marriage and relationships titled "The Matchmaker of the Century" has become a bestseller on Barnes and Noble.